New and used forklift truck wholesaler
1285 in stock
+33 (0)3 44 32 32 50
Crown WS2300 1,8TL -
reference 12895
Product sold
Straddle stacker Crown WS2300 1,8TL
Features
Parc
Client
Reference
12895
Make
Crown
Model
WS2300 1,8TL
Year
2005
Hours
4 448 h
Lifting capacity
1,8 T
Mast type
Duplex
Lifting height
3,3 m
Type of tyre
Railway tyre
Fleet number
12895
Type
Walk-along
Fork length
1,2 m
Length
1.6 m
Width
1.27 m
Weight
1.243 T
Fork Length
0.91 m
Overall height
2.02 m
Cabin height (h6)
1.46 m
Services
Sold serviced
With updated periodic test
3-month parts guarantee

Battery
24V 3PZS 345 HP+ CY de 24V et 345Ah de 2011
EC conformity certificate
Oui
Condition
Product sold
By telephone
Contact request
To be contacted, please fill in this form :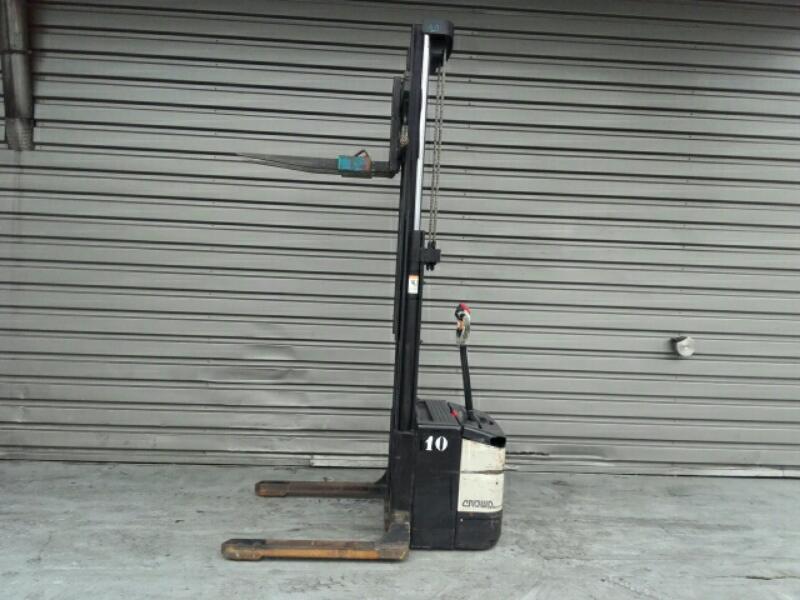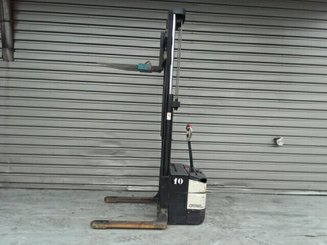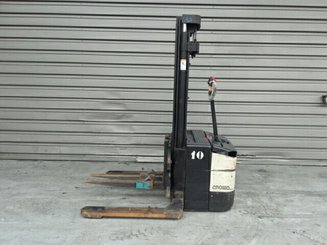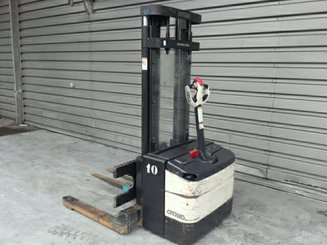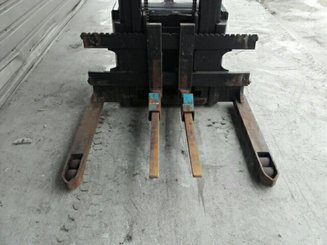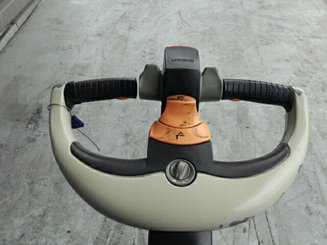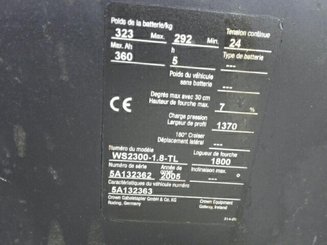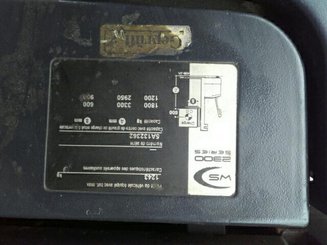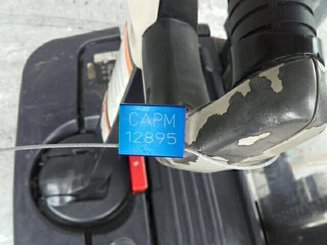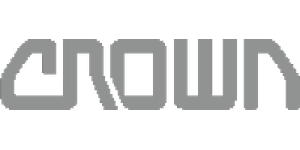 Product details
Largeur entre bras encadrants 1065 mm
Commercial information
Le gerbeur à conducteur accompagnant et bras encadrants Crown WS2300-1.8 offre une base de stabilité exceptionnelle pour le gerbage des charges en hauteur, augmentant ainsi de façon considérable la sécurité des opérateurs. La robustesse éprouvée du WS2300-1.8 assure une performance pérennisée au fil du temps. La conception compact et le design profilé participent à la parfaite maniabilité de la machine. La construction basse du bloc-moteur renforce la stabilité et augmente la visibilité sur fourches.