New and used forklift truck wholesaler
+33 (0)3 44 32 32 50
Hangcha CDD10-AMC1-SZ -
reference CDD10-AMC1-SZ 2V3300
Product sold
Pedestrian pallet stacker Hangcha CDD10-AMC1-SZ
Features
Parc
Client
Reference
CDD10-AMC1-SZ 2V3300
Make
Hangcha
Model
CDD10-AMC1-SZ
Year
2021
Lifting capacity
1 000 Kg
Mast type
Duplex
Lifting height
3 300 mm
Type of tyre
Railway tyre
New
Yes
Fork length
1 150 mm
Type
Pedestrian
Length
1800 mm
Width
800 mm
Weight
744 Kg
Overall height
2.195 m
Charger
intégré
Warrenty
parts guaranteed 1 year or 500 hours
Whichever occurs first

Battery
24V/10Ah
EC conformity certificate
Oui
Condition
Product sold
By telephone
Contact request
To be contacted, please fill in this form :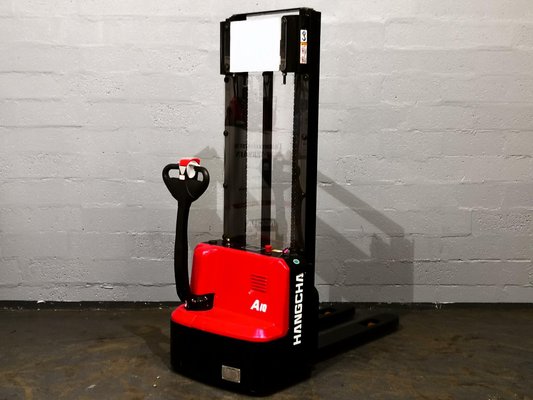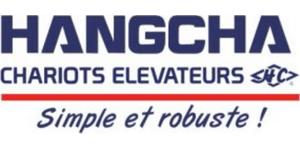 Product details
Batterie GEL + chargeur intégré
Largeur d'allée 800 x 1200 mm : 2066 mm
Largeur d'allée 1000 x 1200 mm : 2016 mm
Commercial information
a série des gerbeurs CDD10/12 AMC1 et AMC1 SZ sont des gerbeurs d'une capacité de 1T à 1T2 à prix serré existant en mât standard (SZ) ou mât poutre.

Ce gerbeur compact et économique est l'outil idéal pour les petites et moyennes utilisations.

La gamme CDD10/12 est équipée de batteries gel sans entretien (2 x 12v de 70 à 106Ah).

D'un temps de rechargement court (8h) vous pourrez profiter d'une autonomie de 3h en temps cumulé. Grâce à son empattement court et implicitement un rayon de braquage court (1 475 mm), vous pouvez l'utiliser dans des endroits confinés et dans les allées étroites.