New and used forklift truck wholesaler
1306 in stock
+33 (0)3 44 32 32 50
Crown GPC3045 -
reference 15247
Product sold
Low level order picker Crown GPC3045
Features
Parc
Client
Reference
15247
Make
Crown
Model
GPC3045
Year
2009
Hours
5 235 h
Lifting capacity
2 000 Kg
Mast type
Not communicated
Lifting height
960 mm
Type of tyre
Railway tyre
Length
2675 mm
Width
805 mm
Weight
1597 Kg
Overall height
2.025 m
Services
Sold serviced
With updated periodic test
3-month parts guarantee

Battery
4PZS620 - 24V - 620ah - du 11/01/2010
EC conformity certificate
Oui
Condition
Product sold
Contact request
To be contacted, please fill in this form :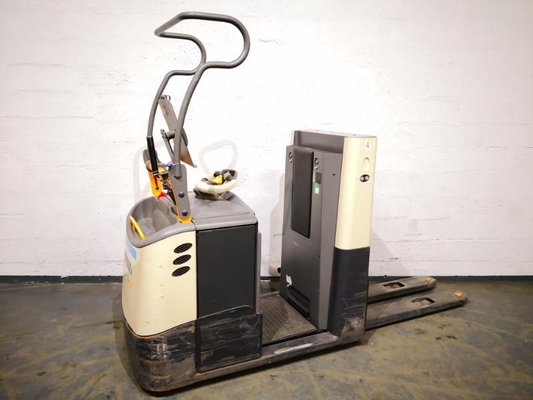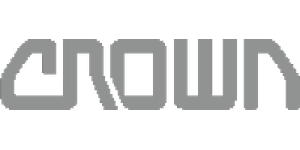 Commercial information
Le préparateur de commande au sol à levée auxiliaire de fourches Crown GPC3045 permet de travailler de manière plus productive grace à la conception intelligente de sa plate-forme. La préparation des commandes est plus rapide grâce à l'une des plus basses hauteurs au sol (130 mm) et un accès dégagé de tout obstable. Même avec les fourches levées, la plate-forme reste à la même hauteur. Le plancher suspendu au revêtement anti-fatigue, une protection pour les genoux sur la face du compartiment batterie et un dossier ergonomique améliorent le confort de l'opérateur, même sur sols inégaux. La direction électrique à assistance variable assure une parfaite maîtrise en courbe tout en réduisant les efforts de l'opérateur. Le système de freinage E GEN utilise le puissant couple du moteur AC pour fournir des performances stables, fiables et durables. Fonctionnant grâce à un circuit électrique de 24 volts AC, le GPC3045 offre une capacité de 1200kg avec fourches 1150 mm et 1000kg avec fourches 1450 mm.