New and used forklift truck wholesaler
+33 (0)3 44 32 32 50
JLG TOUCAN DUO -
reference 12944
Product sold
Vertical lift JLG TOUCAN DUO
Features
Parc
repository.equipment.context_wreck
Reference
12944
Make
JLG
Model
TOUCAN DUO
Power
Electric
Lifting capacity
200 Kg
Length
1620 mm
Width
760 mm
Weight
1030 Kg
Overall height
1.8 m
Front tyre size
300 x 80
Back tyre size
300 x 80
Services
parts guaranteed 3 months
Sold with forks

Battery
24V
EC conformity certificate
Oui
Product sold
By telephone
Contact request
To be contacted, please fill in this form :
repository.equipment.context_wreck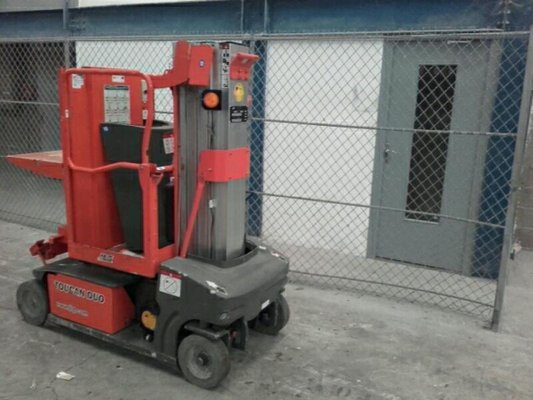 repository.equipment.context_wreck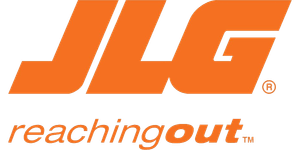 Product details
Caractéristiques clés
Une plate-forme avec double accès latéral et tablette pour matériel motorisé, idéale pour la préparation de commandes et les tâches de contrôle des stocks.
Son mât en aluminium non rotatif offre rigidité et facilité d'entretien.
Transmission directe à commande électrique avec moteurs sans balai pour des cycles d'utilisation plus longs.
Ses dimensions compactes et sa faible hauteur repliée permettent d'accéder à des espaces confinés.
Commercial information
Hauteur Travail 6.00 m Hauteur plate-forme 4.00 m Capacité Plate-forme de travail 130 kg1 Capacité tablette élévatrice 70 kg A1. Dimensions plate-forme (L x l) 0.75 m x 0.65 m A2 Dimensions tablette élévatrice (L x l) 0.75 m x 0.50 m B. Largeur totale 0.78 m C. Hauteur repliée 1.79 m D. Longueur totale 1.65 m E. Empattement 1.35 m F. Garde au sol 8 cm Largeur châssis 0.78 m Poids 1,000 kg Pression au sol 13.10 kg/cm2 Vitesse de translation - repliée 4 km/h Vitesse de translation - dépliée 1 km/h Rayon de braquage (extérieur) 1.64 m Rayon de braquage (intérieur) 0.00 m Pente admissible 20% Ecartement par rapport au mur (avant) 0.00 m Ecartement par rapport au mur (côté) 0.00 m Bandages non marquants 300 x 80 Système électrique 24V DC Batteries 24V - 180 A/hr Chargeur 24V – 15A Moteurs de roues 2 motors 24V AC - 320 W Freins Disques Moteur électrique 1 kW Systeme hydraulique 6 L